We know how
it´s done.
PIONEER IN BLOWN FILM PRODUCTION SINCE 1977



more ...
Made in Germany
Quality PE films


more ...
100% ECO-FRIENDLY WITH RECLAIMED RECYCLING MATERIAL
Sorry – your films are produced from waste

Pe Films & Dimpled Sheets
FROM STANDARD FILMS TO CUSTOMIZED PRODUCTS
FOR CONSTRUCTION, LANDSCAPING, PACKAGING AND AGRICULTURAL USE.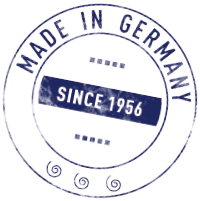 PE FILMS FOR NUMEROUS APPLICATIONS
WHETHER AS STANDARD OR CUSTOMIZED
Hammerl® PRODUCTS ARE IN USE EVERY­WHERE.
MADE IN GERMANY. BY THE RENOWNED PARTNER OF TRADE.