INNOVATION AND
CONSISTENCY SINCE 1956.

Everything from one source. Everything under one roof.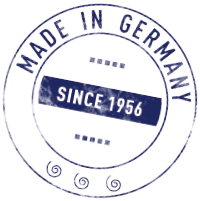 Since 1956 Hammerl® has been active as a well-known manufacturer for renowned companies worldwide in the development and production of blown films and dimpled sheets.
Our innovative and custom-made products are used in particular in the construction industry, landscaping, in the packaging industry and in agricultural applications. Hammerl® films mean: high-quality films and dimpled sheets "Made in Germany", from standard to customised products.
But above all: sustainable and resource-saving through the use of recycled material.